Wir, das Team der Dunklen Begierde, haben dir und deinem Schatz einige heiße Lieder zusammen gestellt. Von der perfekten romantischen Dinnermusik bis hin zum richtigen Soundtrack für einen scharfen Strip! Welche Lieder die Richtigen für die reibungslose Verführung sind kannst du in unseren Vorschlägen sehen.
---

---
Es gibt so gut wie keinen Moment im Leben der nicht ideal mit Musik kombiniert werden kann. Und so verhält es sich besonders in der Liebe und bei erotischer Zweisamkeit. Die Erinnerung hält ein Leben lang wenn ein bestimmter Song wieder läuft. Ein schönes Gefühl welches man erleben sollte. Aber genug geredet! Hier kommt unsere Musikempfehlung für dich und deinen Schatz!
---
Lieder zum Kuscheln für verregnete Tage
Wet Wet Wet - Love is all around
Kings of Leon - Sex on fire
Salt and Pepper - Let`s talk about sex
Beth Hart and Joe Bonamassa - I`ll take care of you
Extreme - More than words
Dirty Dancing - Hungry eyes
John Mayer - Her body is a wonderland
Dirty Dancing - Time of my life
---
---
Stripmusik für einen heißen Lap Dance
Alex C - Du hast den schönsten Arsch der Welt
Massive Attack - Dissolved Girl
French Affair - Do what you like
Eve ft. Gwen Stefanie - Let me blown your mind
Dua Lipa - One Kiss
Aaliyah - Try again
Prince - Kiss
Christina Aguilera, Lil`Kim, Mya, P!nk - Lady Marmalade
Beyonce - Sweet Dreams
Christina Aguilera - Genie in a bottle
Rihanna - Sex with me
Ciara - One, two step
Beyonce - Suga Mama
---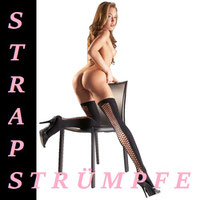 ---
Songs für das perfekte Vorspiel
Thievery Corporation - Until the morning
Vanessa Daou - Sunday afternoons
Britney Spears - Make me
Noora Noor - Forget what I said
Goldfrapp - Strict Machine
Donna Summer - Love to love you baby
Pussycat Dolls - Buttons
Marvin Gaye - Let`s get it on
Jessica Folker - Privat eye
Britney Spears - Slave
---
---
Lieder zum Candle - Light - Dinner
Oli P. - Flugzeuge im Bauch
Savage Garden - Truly Madly Deeply
Robbie Williams - Angels
Lay Lady Lay by Magnet
Serge Gainsbourg et Jane Birkin - Je t`aime... moi non plus
The Fugees - Killing me softly
Jennifer Lopez - If you had my love
Barry White - Just the way you are
Bon Jovi - Always
Spice Girls - 2 become 1
---
VIELLEICHT ETWAS FÜR DICH


---
Musik für extra wilden Sex
Tinashe - Cold Sweat
Ginuwine - Pony
Bitter:sweet - Drink you sober
Christina Aguilera - Dirty
Pussycat Dolls - Don`t cha
Avril Lavigne ft. Marylin Manson - Bad Girl
Cassie - Me & U
Rihanna - S&M
Beyonce - Crazy in Love (50 shades of Grey)
Jeremih - Birthday Sex
Ariana Grande - Hands on me
---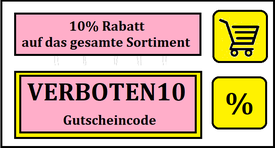 ---
Die richtige Musik für eine erotische Massage
Marvin Gaye - Sexual Healing
Portishead - Glory Box
Jeremih - Fuck you all the time
d` angelo - Untitled
Beyonce - Partition
Mariah Carey - Touch my body
Selena Gomez - Good for you
TLC - Waterfalls
Kaoma - Lambada
---
---
Celin Dion - My heart will go on (Titanic)
The Scorpions - Wind of change
Noora Noor - Dedication
Sting - Shape of my heart
Robbie Williams - She`s the one
Alexandr Misko - George Michael Careless Whisper
Whitney Houston - Always love you
Sofaplanet - Lieb ficken (nehmt es nicht zu ernst ;-)
---
Das ist nun unsere Playlist für harten Sex, soften Sex, für Schmusestunden oder einfach um mit deinem Herzblatt zu träumen. Die Liste lässt sich über die Kommentarfunktion am Ende des Artikels beliebig erweitern. Haut raus eure liebsten Songs bei denen ihr im Bett verschwitzt mit eurem Partner liegt und euch liebt. Oder habt ihr einen Super Song für einen Strip? Wir sind gespannt!
---